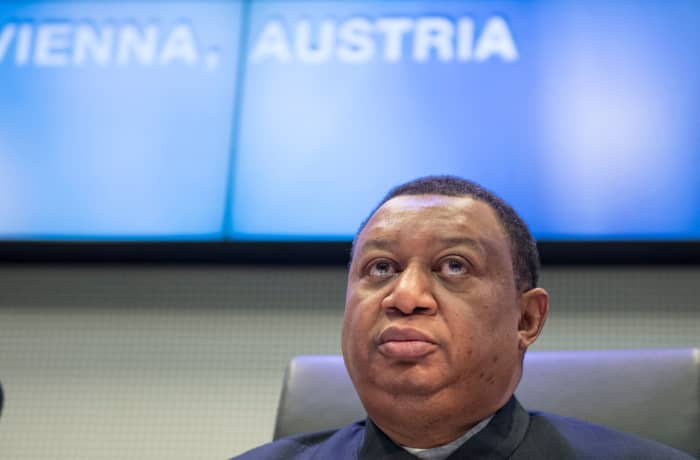 Mohammed Barkindo, who transformed the role of OPEC secretary-general and oversaw an expansion of the oil-producing group's role in the markets, has died. He was 63 years old.
Barkindo's unexpected death on Tuesday night came just a few weeks before he was to end his six-year tenure at the top of the Organization of the Petroleum Exporting Countries.
His successor as OPEC secretary-general, Haitham al-Ghais from Kuwait, was already due to assume the position from the beginning of next month.
The Nigeria native was the main architect of an informal 2016 agreement that brought OPEC's members into an alliance with other heavyweight producers, including Russia, creating the group now known as OPEC+. The alliance was formalized about three years later and Barkindo was often cited as the glue that held the fractious group together.
The broader alliance first came together at a time when oil prices
CL00,
+0.13%
had fallen to their lowest levels in over a decade and oil investors were beginning to question whether OPEC still had any influence over the market. The agreement with non-OPEC producers gave the group a collective weight of more than half the world's oil production and prices began an upward swing that carried on for years.
In his last battle as OPEC chief, Barkindo warned Western oil consumers last year of the risks the global economy was facing from years of underinvestment due to the Covid-19 pandemic and climate-change policies. His warning turned to be prescient when prices rose to levels not seen in a decade following the Russian invasion of Ukraine, but most oil producers had limited spare capacity to increase production and help tame prices.