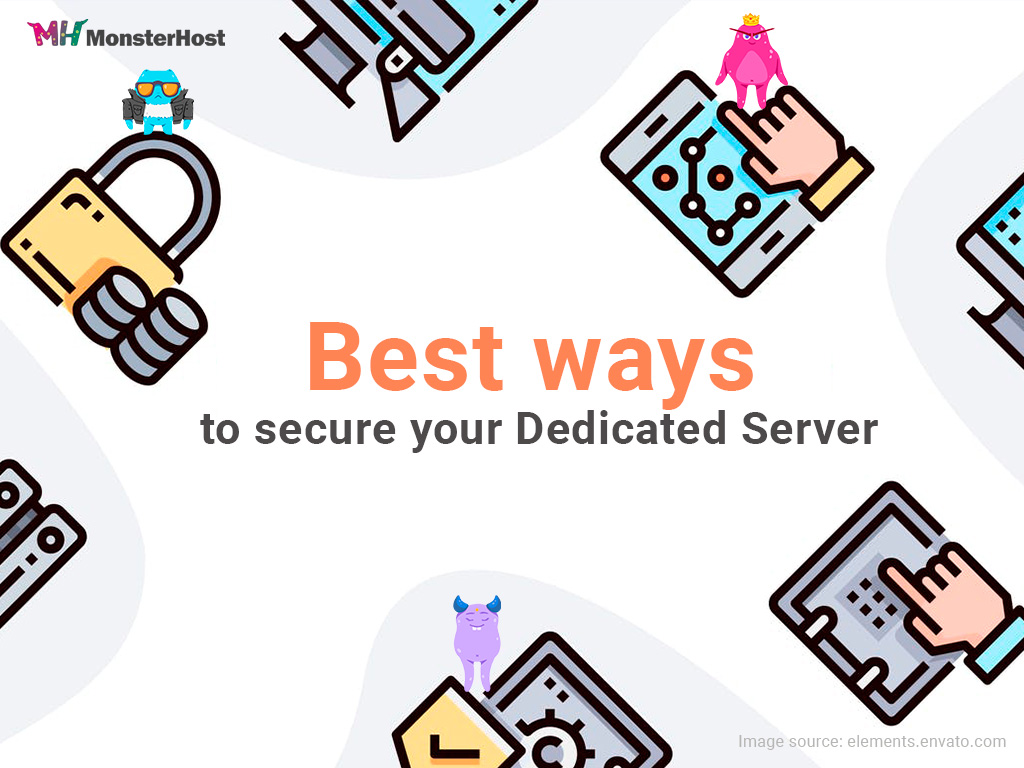 The internet is full of viruses, malware, hackers, and other online threats trying to gain unauthorised access to your website. Hence, site owners take all possible security measures to keep these threats at bay. From installing the latest antivirus and antimalware to regularly scanning for potential threats, they leave no stone unturned to ensure that their website is completely secure. Dedicated Server Hosting is one of the most secure hosting options around since there is only one website hosted on the server. However, there are ways to make your Dedicated Server architecture more secure – here's how.
1. Don't use default passwords
When you purchase a Dedicated Server Hosting plan, the website hosting company provides some access passwords. These are default passwords, and you should change them as soon as you log in for the first time. However, many site owners continue using these default passwords for a long time. It is a security loophole, and hackers can exploit this to gain access to the site. Ensure that you change all default passwords and keep a password that is difficult to guess and has at least one number, one capital letter, and one special character. Further, the password should not have any relevance to the most public aspects of your life.
2. A Firewall is a must
One of the first things that you must do to secure your Dedicated Server is to install a firewall. It acts as the first line of defence against a cyber-attack and blocks malicious requests from reaching the server, enhancing the security of your website.
3. Proactively look for security vulnerabilities
One of the best ways to keep your Dedicated Server secure is by proactively looking for security vulnerabilities that can be exploited by hackers and other cybercriminals. If you find that your server is suddenly behaving unexpectedly, then look for possible infections. Remember, preventing an attack is better than cleaning up after an attack.
4. Run regular updates
Many site owners don't prioritise software or application updates over other tasks. It is important to remember that most software updates also include patches for security loopholes. Hence, by running regular updates, you can enhance the security of your Dedicated Server.
5. Take Backups
Even though your website is secured, a virus or a hacker can break through and wreak havoc. During such times, a backup can be your best friend as it allows you to offer uninterrupted services despite the crisis. Design and implement a comprehensive backup solution. It is necessary to supplement manual backup efforts with automated backup solutions like CodeGuard.
Summing Up
If you are opting for a Dedicated Server in India, then ensure that you make the most of it. A Dedicated Server can be one of the most secure hosting options provided you ensure that all security aspects are in place. In today's times, there is no excuse for a website with security issues. Research and choose your Dedicated Hosting plan carefully. Talk to your hosting provider and follow the tips mentioned above to optimise the security of the Dedicated Server and your website.